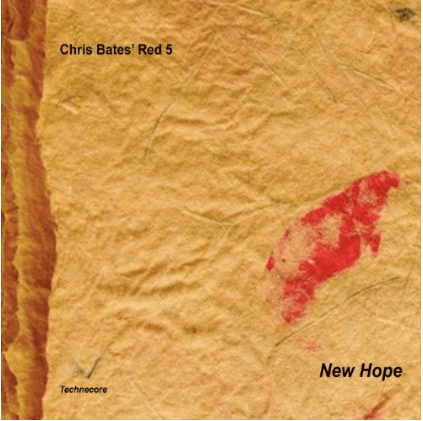 Chris Bates – bass and compositions (except Mood Ring)
Jt Bates – drums
Brandon Wozniak – tenor and alto sax (composed Mood RIng)
Chris Thomson – soprano and tenor sax
Zack Lozier – trumpet and flugelhorn
"New Hope" is the debut release (on the new Technecore label) for Chris Bates' Red 5. For for this collaborative unit, Mr. Bates chose the Midwest's finest young and adventurous players; saxophonists Brandon Wozniak and Chris Thomson, trumpeter / flugelhornist Zack Lozier, and drummer extraordinaire JT Bates. This Quintet is a radical new search for artistic honesty and collaborative interplay. The music shows traces of inspiration from sources as diverse as folk, African and traditional hymns as much as the rhythmic and sonic explorations of Dave Holland and Ornette Coleman – all transformed into a highly original ensemble sound.
Recorded and mixed by Brett Bullion at Near North Studios, Minneapolis
Mastered by Huntley Miller
Executive Producer Will Jensen
This Is Tonight 6:02
Dark Matters 7:00
251 Stomp 3:21
The Jape 6:11
New Hope 4:17
Mood Ring 4:38
Maliapolis 7:56
My Leg Is Bouncy 5:08
We're Going In (Dusted) 5:22