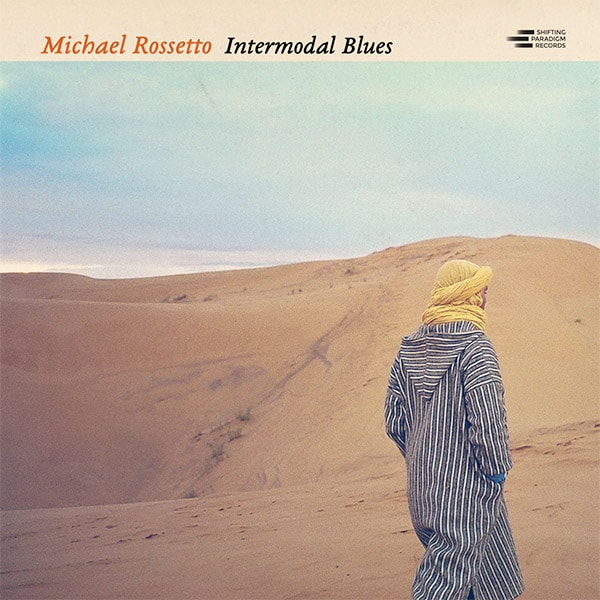 Michael Rossetto – banjo, guitar
JT Bates – drums
Chris Bates – bass
Jim Anton – doshpuluur, tres
The focus around INTERMODAL BLUES is the five string banjo, an often misunderstood instrument that is steeped in the traditions of American folk and bluegrass music – a world which is rarely referenced on the album. While not the first to trace the banjo back to its African roots, Rossetto purposefully opens with the title track as an homage to the West African Kora, Ngoni and Akonting – the ancestral instruments to the modern banjo. The banjo moves into neo-classical territory with "Three on the Five", and a nod to newgrass with "Something Familiar". The two-part sequence "Down from Moncenisio" and "Ferry to Tunis" serve as a personal soundtrack tracing the homeland of Rossetto's parents – from the Italian alps in northern Italy down to Sicily and continuing south on the Palermo Tunis ferry route. Prominently featured on these pieces is Jim Anton's Tuvan Doshpuluur, a fretless instrument with a sympathetic timbre to the banjo.
Shifting Paradigm Records
Intermodal Blues 4:29
Three On the Five 5:09
Infrica 5:30
Something Familiar 3:13
Thornward & Heartland 2:23
Two From Still 2:47
Down From Moncenisio 3:07
Ferry To Tunis 4:04 video
Magari 4:17