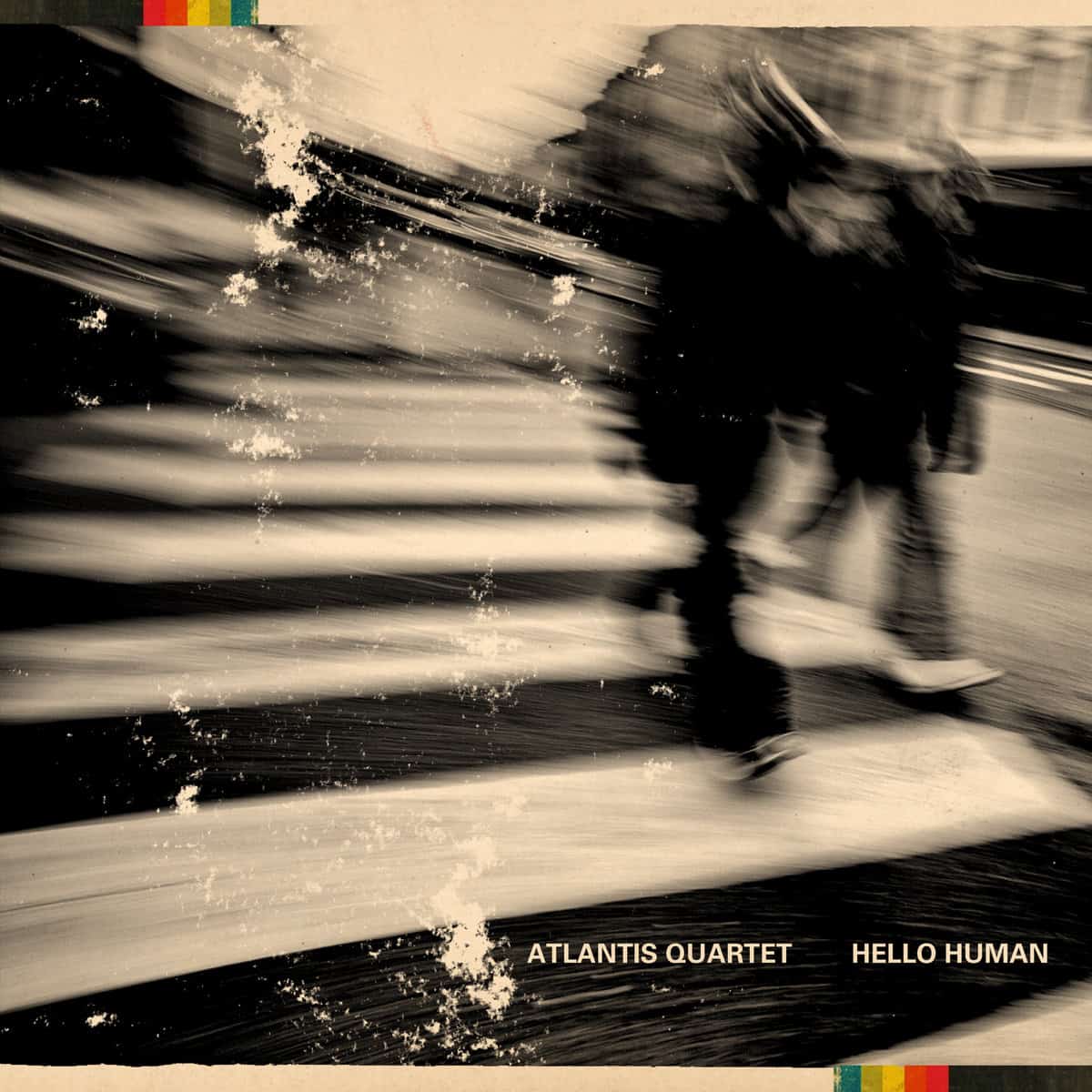 Brandon Wozniak – tenor saxophone
Zacc Harris – guitars
Chris Bates – bass
Pete Hennig – drums
Hello Human is the fifth album from Minneapolis based Atlantis Quartet, featuring tenor saxophonist Brandon Wozniak, guitarist Zacc Harris, bassist Chris Bates, and drummer Pete Hennig. The album was recorded at the famed Pachyderm Studios in Cannon Falls, MN. Featuring ten new compositions, this album represents Atlantis Quartet's finest work to date.
Shifting Paradigm Records
Recorded January 22-24, 2018 at Pachyderm Studios, Cannon Falls, MN
Engineered by Nick Tveitbakk
Mixed by Brett Bullion
Mastered by Huntley Miller of HM Mastering
Designed by Jamie Breiwick of B-Side Graphics
Produced by Atlantis Quartet
"Ligaments", "Meridians", "Ghost Tension" composed by Zacc Harris (crescentmoonmusic ASCAP)
"Five Corners", "Aggressive Pretender", "Lassitude" composed by Pete Hennig (appletoniamusic ASCAP)
"Hello Human", "Just Ate", "The Slab", "Base Test" composed by Chris Bates (chrisbassmusic BMI)