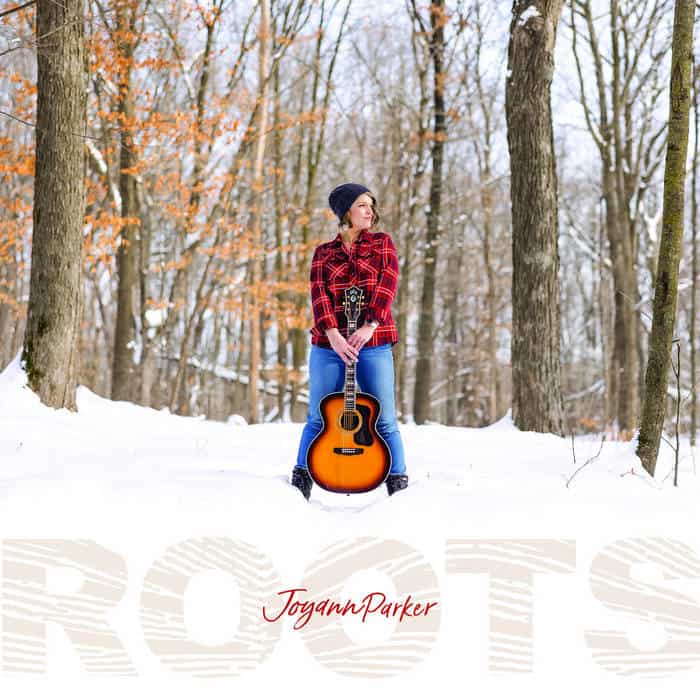 Joyann Parker – vocals, guitars, keyboards
Mark Lamoine – guitars
Tim Wick – keyboards
Scott Graves, Rich Manik – horns
Bill Golden – drums, percussion
Chris Bates – bass
Joyann Parker grew up in Mellen, Wisconsin. She taught herself to play the guitar and started studying classical piano at age four. She earned a degree in instrumental education from the University of Wisconsin-Lacrosse. She then moved to Minneapolis where she briefly taught music in elementary schools. After another stint as a stay-at-home mom, she became an assistant to Mark Lamoine, a lawyer, who ultimately became the guitarist in her band and her-co-writing partner.
Joyann grew up listening to country and classic rock music. She initially did a Patsy Cline Tribute show which won the top prize at the Midwest Country Music Awards. She also had a revue, Classic Ladies of Country, featuring songs from female country stars from the 1950's to the 1970's.  But after discovering Muddy Waters, followed by Robert Johnson, and then many more blues influences, she turned her interests to blues music. Her band, Joyann Parker and Sweet Tea, represented the Minnesota's Blues Society in the 2015 International Blues Challenge.
Roots is her third album release. The core performers are Joyann on guitar, keyboards and vocals, Mark Lamoine on guitar and backing vocals, Tim Wick on keyboards, Chris Bates on bass, and Bill Golden on drums and percussion. All songs on the album are originals.
The album opens with the rocking title song as she declares " I put my roots down, down in the ground" and she has to make sure they are solid after being "upended by the hurricanes of life". "Faintly optimistic" sounds like a song Bob Seger might have written as Mark performs a duet with her as he declares "this time we might make it" and she responds, "we will have to wait and see".
Things slow down with "Wash It Away", a moving, soulful song identifying how she hopes to turn her life around after acknowledging that "the pain is going to come, and the rain is not going to wash it away." That is followed by "Closing Someone Else's Blinds" as she "does not want to lose you…but we're all out of time", and "it is killing me to be your back-up plan." "What's Good for You" gets thing rocking again as she identifies "I'm a tornado, boy, and I just can't help but destroy everything in my path." You don't know what's good for you, but I know it's not me".
"Juxtaposition" is a smooth reggae with guest Scott Graves on trombone and she notes "You're so mixed up, can't keep your stories straight." "Old Flame" continues with a quiet, jazz feel with Steve Roehm adding marimba and again "I just feel the pain whenever I see you." She continues with a flamenco feel with "Ain't Got Time to Cry" and "I ain't gonna let you lie to me one more time". Paul Odegaard accents the song with his trumpet.
A slide guitar opening drives the blues number "Forsaken" as she cries to the heavens "Everybody left me here on my knees". "He has taken the soul from me".  "Miss Evangeline" jumps into the country with Chris Silver on mandolin. "You made a promise, now you're gonna keep it. You'll break her heart, but mine was first in line. My daddy's shotgun ain't real patient." She slows things down again with the keyboard led "Going Under" as Joyann sings that she has "Nothing left but sleep, nothing left to keep".
"Stay Home Mama" has a New Orleans feel as she gets up at 6:00 AM as "Mama needs a little time to herself, before having to give to everyone else". This is a fun song about the travails of a woman having to stay home with her kids who "cannot even go to the bathroom by yourself". Scott kicks in on trombone again as she clearly delivers the blues of a woman who has no time for herself. The song ends with the son proclaiming, "I pooped". She ends on a positive note celebrating Wisconsin on "Sconnie Girl", as she states "I was raised to speak my mind. Work real hard, and still be real kind. Ain't nothing better than a Wisconsin girl".
Joyann delivers clear and powerful vocals on every song, sometimes bringing to mind the vocals of Ann Wilson from Heart, particularly on the harder rocking songs. As recited above, many of the songs are dealing with a failed relationship. As such they could be considered as something of a downer, but somehow Joyann's power leads you in the belief that she is conquering that loss and ready to move on. And the lyrics are certainly written in an intriguing and sometimes fun way.
https://americanahighways.org/2023/09/05/video-premiere-joyann-parker-roots/