The Bates Update – Special Edition
This Bates Update is arriving just in the nick of time to promote some special gigs I have coming up over the next couple of weeks. Before we get to the gig list I wanted let you know that I'm one of four jazz artists commissioned by the Zeitgeist New Music Ensemble to compose a new work for them that will premiere at the Twin Cities Jazz Festival. If interested I would ask you to consider donating to Zeitgeist here to help them fund this project. The deadline for funding of this project is May 31st. Your donation will allow the composers to be paid and will help fund future performances of these new works by Steve Kenny, Davu Seru, Zacc Harris and yours truly.
 We're jumpin' in to summer here so I want to let you know about these upcoming shows.
RED PLANET (Dean Magraw, Jay Epstein and CB) has been out in deep orbit and we are excited to return to action at this cool two day music festival on Saturday May 31st. The Two Nights Music Festival is being hosted by Reid Kruger who owns Waterbury Music and  Sound and was the recording engineer for the Red Planet CD! Dean, Jay and I are excited to be playing with the Orange Mighty Trio, Jonathan Zorn Trio (not THE JOHN ZORN, sorry. But equally as interesting) and RISINGSIDE. Click thru and check these bands out.
We hope you can join us. Tickets are just $10 at the door.
Red Planet @ Two Nights Music Festival
Saturday May 31st  
8:30 pm   $10  
Old Arizona 2821 Nicollet Ave S, Mpls, MN 55408
Dean Magraw and Reid Kruger mixing some Red Planet at Reid's old studio. Circa 2008.
Fall of the House of Usher is large ensemble conceived and led by guitarist Chris Cunningham. We've been honing our sound over the last few months and we are excited to be playing the late show at the Dakota on Saturday June 7th. The band plays a melange of elegantly medicated slip sync world grooves that is sure to make you want to boogie. Chris Cunningham on gtr, CB on bass, Greg Schutte on drums, Nathan Hanson, Jon Davis, Adrian Larkin and Elliot Wachs on saxophones. We'll have some special guests as well. We play FoTHoU!
Fall of the House of Usher @ Dakota Late Night
Saturday June 7th  
11:30pm   $5
Dakota 1010 Nicollet Mall, Mpls, Mn 55403
FoTHoU at Icehouse August 2013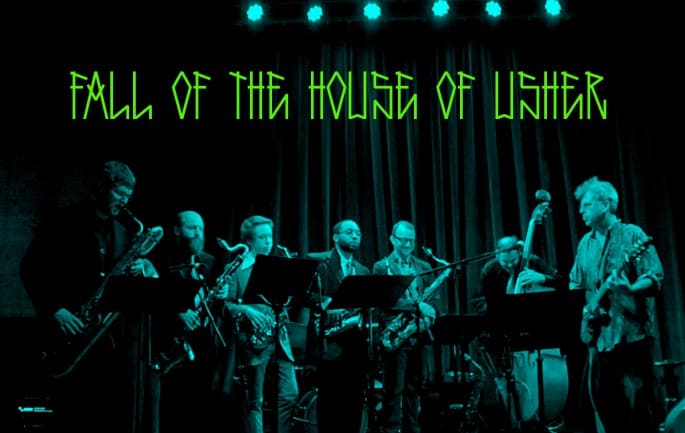 I am super duper uber excited to announce that my quintet Red 5 will be playing on Wednesday June 11th at Jazz Central! Due to the close of the AQ this band has been idle and all our busy schedules makes it tough to connect! I'm writing some new tunes and we'll of course be playing all the music from the New Hope album.
It would be an honor if you could join Brandon Wozniak, Chris Thomson, Zack Lozier, Jt Bates and me for a fantastic night of music! We'll be back at Jazz Central where it all started. Come and complete the circle!
Chris Bates' Red 5 @ Jazz Central
Wednesday June 11th
8:30pm   $10 (donation)
Jazz Central 407 Central Ave NE, Mpls, MN 55414
Red 5 sketched by Michael Brewer Carina 2012
One of the most exciting things about the Twin Cities Jazz Fest this year is that the Green Line will be open and people will be able to take MASS TRANSIT to the Festival! The opening of the Green Line is a long awaited piece of urban infrastructure that will finally connect the Twin Towns. There is a big grand opening celebration in Lowertown St Paul for the Green Line on Saturday June 14th and I'll be playing with the Zacc Harris Group. We are playing outside as part of the End of the Line Party.  Zacc Harris on gtr, Bryan Nichols on keys, CB on bass and TBD on drums. There will be all sorts of family style events happening in Lowertown that day. Stop on by!
Zacc Harris Quartet @ End of the Line Party
Saturday June 14th 
3:00pm   FREE OUTDOOR SHOW
 The Black Dog Cafe 407 Prince St, St Paul, MN 55101
The Twin Cities Jazz Festival is June 26th-28th. Look for me on the Main Stage performing sets with Atlantis Quartet, Red Planet and Adam Meckler Orchestra in addition to a few others. Hope to see you at a show!
All the best! -cb