The Bates Update Dec 2013
Hey all you true believers! It's WINTER. Damn. Ok – don't let it get you down. There are a bunch of musical gifts coming your way to help get you through the season. More on that below but first let's talk about inspiration.
One of the things all young musicians do regardless of musical genre is to identify our heroes on our respective instruments. As a way to gain confidence and develop elements of our playing we identify ourselves with a 'guy' or 'guys' that inspire us. Jaco Pastorius, Dave Holland, Geddy Lee and Ron Carter. These are my guys (and still are). I've listened to countless hours of their music, learned many of their songs and continually draw from this well. I have a short list of other influences (Miles, Coltrane, Mingus, Monk, Gary Peacock, Anthony Cox, Aston Barrett, Tony Levin) who remain significant and continually provide inspiration. Immersion into the music is the only way to gain that true depth.
I remember a Joe Lovano story he recounted in an interview about being on the road with Woody Herman and only having one album with him. He would listen to it over and over again. He learned every song, every solo, every bass line, every chord substitution. It drove the other guys on the band bus insane. Joe claimed that because he did that in depth, immersive work it attuned his musical ear to many subtle connections he would have never heard otherwise. That process also gave him such a depth of knowledge of those sounds that he can identify those elements in all the other music he has played. True mastery of the music. Joe's story is a lesson in setting boundaries and limiting your content to the point where you have to go deeper because there is no other input. How many of us can claim that? I know I have a handful of albums that I've listened to countless times. I can sing most of the parts and even hear the key of the next song as the previous track fades out. But I can't physically play all the information on those albums. (Ed. Note – I will be immersing myself soon and taking this lesson to heart. Watch out Miles Smiles and Invitation).
Ok I just set my inspired goal for this winter. Let me know who your 'guys' are and we can continue this dialogue when I see you at a show.
—————————————————————————-
This month I am playing at the Park Square Theatre for a new show by Joseph Vass. 'Words By – Ira Gershwin and the Great American Songbook'.
We open Dec 6th and the show runs through Dec 29th.
Featuring Ari Hoptman as Ira Gershwin, Jennifer Grimm and T. Mychael Rambo on vocals w/ Joe Vass piano, Chris Olson guitar, Jay Epstein drums, CB bass.
This is a great show with fantastic insights into the musical lives of the Gershwin's, Jerome Kern, Harold Arlen, Vernon Duke, Kurt Weill and many others.
All details for showtimes are in the Park Square link above.
TONIGHT!!! Thursday Dec 5th (after Words By)  9:30pm  $5  @ Artists Quarter
Dean Granros trio with Kenny Horst and CB. This will be the last time I get to play at the AQ with Dean and Kenny after so many years of making music together. Dean is truly one of kind and if you have not heard him you really need to do yourself a favor and indulge in some Dean tonight.
Monday Dec 9th (doubleheader)
7pm  @ Black Dog   Free
Chris Cunningham's Masters Recital w/ Fall of the House of Usher. FoThou is a world music inspired, saxophone driven, rhythmic colossus. Elegantly medicated outsider guitar. Chris Cunningham gtr, CB bass, Greg Schutte drums, Chris Thomson, Jon Davis, Elliot Wachs and Adrian Larkin – saxophones.
9:30pm @ Icehouse   $8   21+
Zacc Harris Group. Zacc on guitar, Bryan Nichols on keys, Jt and CB keep the rhythm.
The four of us recorded Zacc's debut CD 'The Garden' together but the gigs for this band seem to be few and far between. Another great show at the Icehouse. Firebell follows us feat: Park Evans, Graydon Peterson and Jay Epstein.
Tuesday Dec 17th   7pm   $5
Atlantis Quartet @ Dakota
Come and join Atlantis for a full night of our originals. It's Foodie night so you can get dinner and drink specials and get your cover waived if you spend more than $20.
This will be the last Atlantis show of 2014. We would love to see you.
Monday Dec 30th   9:30pm   $8   21+
Chris Bates' Red 5 @ Icehouse
Red 5 gets in one last hit before the year ends. Jt and CB plus Zack Lozier, Chris Thomson and Brandon Wozniak. Playing all the hits plus a new tune.
Anthony Cox and Mother of Masks perform as well. This will be an awesome double bill of righteous musical adventuring.
Tuesday Dec 31st   9pm   $65 ($50 early bird deadline Dec 15th) 
New Years Eve w/ Carole Martin   @   Artists Quarter
This is it! The final knock down, drag out, juggernaut. The AQ's swan song. I'll be there playing bass and celebrating the amazing legacy of this club and Kenny Horst. It's bound to get crazy and I hope to see many of you there. I can't think of anywhere I'd rather be. Worth every penny!!!!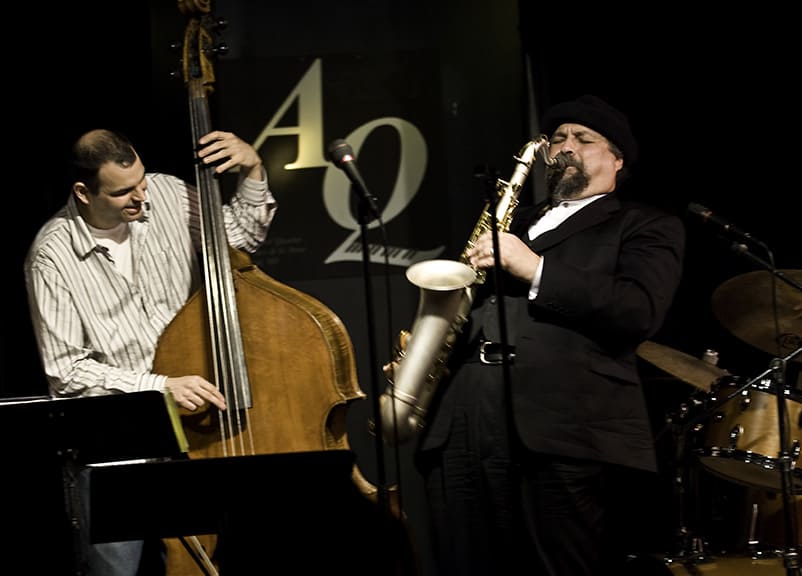 Thursday Jan 2nd, 2014   8pm   FREE
Jt Bates, Chris Bates and Bill Bergmann @ Harriet Brewing
Come out and enjoy this trio that has a long history together but has been rarely spotted over the last decade. Very excited to be reviving this connection with Bill. He is a super underrated guitarist and possibly the 4th Bates Bro.
I hope the holiday season treats you well and that you all have safe and happy holidays and a glorious new year. I'm looking forward to making more music for you in 2014 and I hope to see you out and about! Peace and love – CB