Spring has sprung and the Bates Update moulders onward
Ever so slowly I've been getting back towards feeling like writing updates and promoting myself again. It's a challenge to keep up with my home life, play music at the highest level I can and do all the necessary upkeep on my chaotic freelancing lifestyle. I have to admit I've also been weighed down by the state of affairs surrounding the politics in this country. I know it's important to keep moving forward with my art but it has certainly proven difficult to feel good about devoting time to my personal self fulfillment while so many people stand to suffer from the new administration's policies. Voices have to be raised! Calls have to be made! Petitions signed! Change only comes when we make our voices heard. The need to stay well informed and not HATE everyone else for their personal beliefs has been difficult to keep in perspective. These are our fellow humans we are hating on. Where's the compassion and empathy? Why can't we just all see that the needs of the many outweigh the needs of the few? Call me idealistic but it doesn't matter to me one bit what religion, sex or race you are as long as you understand that it takes all of us to make true humanity manifest into a better reality for ALL of us. That's pretty much it. Do good. Put good into the world. It will come back and heal/help you when you need it. I'll try my best to make these updates more frequent again even if it's just the standard greeting and show list. It's important to stay in contact. SO, I will.
This is what it feels like sometimes…..
Here's the next few weeks of shows where I'll be bringing the humanity HARD.
Thursday 3/23
Peter Schimke Trio @ Reverie  9pm  $10 donation
Peter – piano, Cory Healey – drums, CB – bass
Saturday 3/25
4th Annual Jazz at Studio Z Jazz Festival @ Studio Z  5pm  $15
Sets from:
Tall Tales (Dean Granros, Jay Epstein, Zacc Harris, CB)
Adam Meckler Quintet (Adam Meckler, Joe Mayo, Zacc Harris, Graydon Peterson, Greg Schutte)
Real Bulls (Dave King and JT Bates)
Drobka/Weller Duo (Devin Drobka, Chris Weller – MILWAUKEE)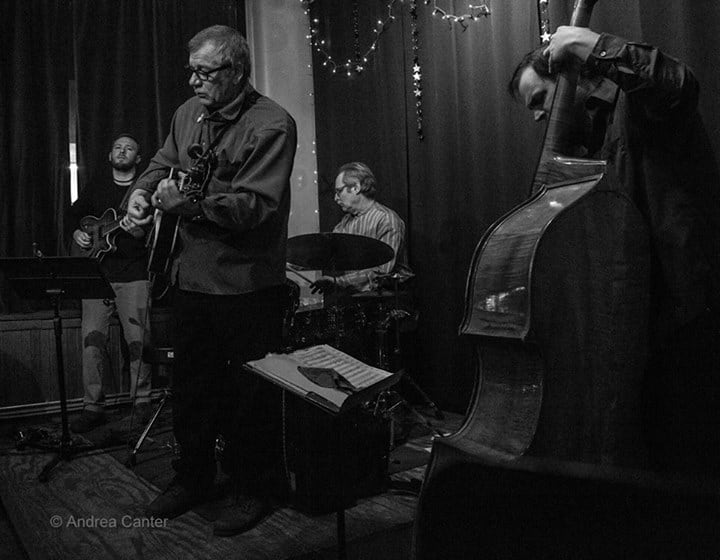 Wednesday 3/29
Jeremy Walker Songtet @ Vieux Carre  8pm  $5
Jeremy Walker piano, Jason Harms – vocals, Tim Zhorne – drums, CB – bass
Thursday 3/30
Colossus @ Reverie  9pm  $10 donation
Clay Pufal – saxophone, Park Evans – guitar, Joey Van Phillips – drums, CB – bass
A new quartet formation featuring Clay, who I've wanted to play with for a long time.
Saturday 4/1
Atlantis Quartet @ Black Dog  8:30pm  $10 donation
AQ returns to the Black Dog!! Come on out for these all to rare appearances!
Tuesday 4/4
Bill Simenson Orchestra @ Jazz Central  8:30pm  $10 donation
A new CD from Bill and the band, called 'Big Alpaca', is out and we hope you'll come hang with us and check out the band!
Friday / Saturday 4/7-8
39th Annual University of MN Morris Jazz Festival
Russ Johnson – trumpet, Scott Agster – trombone, Bryan Nichols – piano, JT Bates – drums, CB – bass with Jonathan Campbell and the UofMN Morris Jazz Ensembles.
——————————-
Coming up in April will be the release of the new RED PLANET with BILL CARROTHERS album! Very much super excited for this one as the music making is sublime and the hang is hilarious! The album is available for pre-order right here: Shifting Paradigm Records.
The CD release shows are Tues. & Wed. April 18-19 in the Dunsmore Room at Crooner's. I would highly recommend getting tickets early as this is a small venue and will sell out quickly: TICKETS available now!
To our loyal fans who attended our live concert in Oct 2015 and have waited most patiently since then, we have the completed album in hand and will be mailing out your copy very soon. You can also pick up a copy of the album from us at the CD release show.
The same week as the Red Planet / Bill show there is a Red 5 gig as well. Sat. 4/22 at the Black Dog. I've put my best effort into making this band happen more often this year and that means you'll be seeing slightly different lineups at some gigs because some of my regulars aren't available. I'm excited to play and see where these folks take the songs. 4/22 will feature Tom Nordlund, JC Sanford, Pete Whitman, Aaron Hedenstrom, Steve Kenny and Davu Seru!
Keep fighting the good fight and I hope to see you at a show or two!!!
XO – cb