Red 5, Framework and a new album!
Good day everyone! Lots of activities in the last few weeks. The two big album release gigs with Framework and the Zacc Harris Group were a real joy and I thank everyone who came to those shows for your support. I also had a really stellar night with Tatsuya Nakatani and Nathan Hanson at Icehouse and got to celebrate David Huckfelt's birthday at Pamer's with David, Paul Bergen, Kevin Gastonguay, JT Bates, and Ted Welter on harmonica.
Coming up on Monday 10/4 is a super rare chance to hear my Septet – Red 5. We play all my original music that draws from grooves and sounds from around the world. Originally a quintet I've expanded the group a little bit to explore more colors and sounds. The band features me on basses, JT Bates on drums, Thomas Nordlund on guitar, Brandon Wozniak & Chris Thomson on saxophones, Jake Baldwin on trumpet, and joining us for the first time on Monday is Nick Syman on trombone. Nick is a phenomenal player who I've worked with, in many big bands and I'm excited that he could make this gig! Thanks to Jake Baldwin for booking us as a part of his October residency. I hope you'll join us at Icehouse on Monday 10/4 at 8pm!
RED 5 Monday 10/4/2021 Icehouse 8 pm You can hear us here: NEW HOPE and watch the Septet here: YOUTUBE.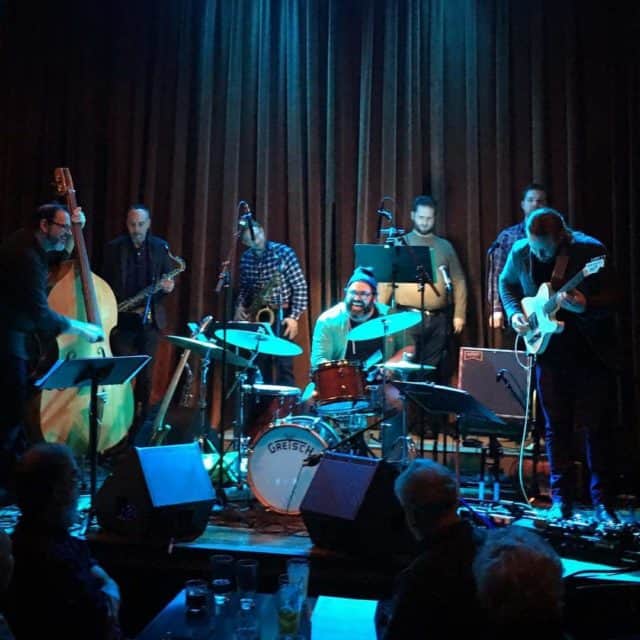 Framework's new album 'Cognitive Dissonance' was released 8/27 and we are excited to be playing another show celebrating the release of this fine fine album. Guitarist Chris Olson had a whole swath of songs we had been playing when we decided to record and it made sense to feature all of his originals on this new record. Jay Epstein and I always find wonderful ways to weave and wander through all the music we play but we really dug in and found some new spaces for this one. We are excited to return to Jazz Central on Friday 10/8 for this show. Jazz Central has been offering limited in-person tickets to vaccinated audience members so if you missed Framework a few weeks ago you can grab tickets here: FRAMEWORK @ JAZZ CENTRAL
FRAMEWORK Friday 10/8/2021 Jazz Central Studios 8pm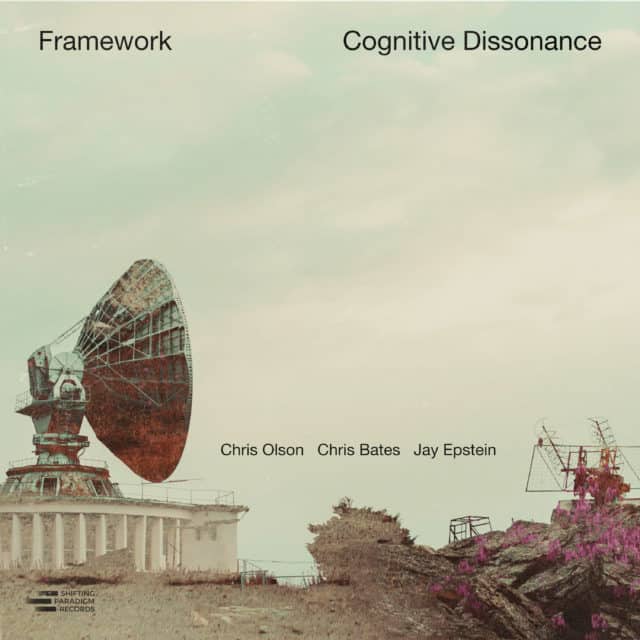 I'm very pleased to be releasing a new album today featuring Tatsuya Nakatani, Nathan Hanson, Noah Ophoven-Baldwin, and myself. We recorded our performance from 9/25/2017 at Icehouse and it's finally seeing the light of day! I have played with Tatsuya in many different configurations for the last 15 years and this is our first official release. The sound explorations and overall intuitive nature of the playing is quite special and I hope you'll enjoy this freely improvised set. Please check it out on Bandcamp!
Tatsuya Naktani, Chris Bates, Nathan Hanson, Noah Ophoven-Baldwin LIVE AT ICEHOUSE 9/25/2017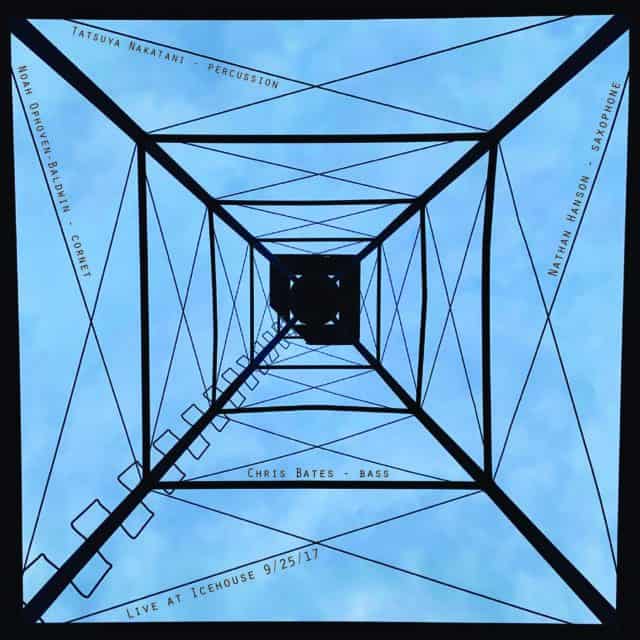 I'm also going to be on the road a little bit this month with Zacc Harris and Shaun Johnson including stops in Chicago, Milwaukee, Sisseton and De Smet, SD. So, check my calendar for more details and other shows and I hope to see you out and about!
Happy Fall! – cb