October is upon us. Not much to share other than this run on sentence. Playing music is a fascinating and bizarre career path with many ups and downs that don't always align with the norms of normalcy within the social construct of 9-5 concepts that dominate our societal systems based on one's expected alignment within the previously aforementioned societal construct.
I'm simply trying to keep it real simple and just trying to simply give you the simple info on shows.
Thursday 10/4 – Bye Bye Banshee 'Deathfolk Magic' EP Release – Bryant Lake Bowl doors @ 6, Music @ 7 pm $15
Jezebel Jones release a new EP with her Bye Bye Banshee project. Inspired by grief and loss, the music combines elements of alternative folk, classical and avant-garde styles to create mindful songs about the brevity of life… and the nature of death. FREE EP WITH EVERY TICKET! Jezebel Jones – vocals/guitar, Karin Odell – vocals, Jeff Crandall – guitar/keys, Aaron Kerr – cello, CB – bass, Scott McPherson – drums
Friday 10/5 – Davina & the Vagabonds @ Sheldon Fete: House Party with Monroe Crossing and The New Standards!
Free show at the grand reopening of the Sheldon Theatre in Red Wing, MN!
Saturday & Sunday 10/6-7 – Davina & the Vagabonds @ The Dakota 7 pm TWO SETS! Fun times!
Monday 10/8 – Peter Kogan's Monsterful Wonderband @ Jazz Central 8 pm $10  All Ages
Peter Kogan drums, Peter Whitman sax, Jake Baldwin trumpet, Dave Graf trombone, Zacc Harris guitar, Abebi Stafford piano, CB bass.
Tuesday 10/9 – Red Planet w/ Bill Carrothers @ Crooner's Lounge 7:30 pm $15  All Ages
Come and experience the out of this world collaboration between Red Planet and Bill Carrothers. We'll alter your molecules and realign your chakras with our takes on Monk, 'Trane, Miles and more! Our album offers keen insight into this expansive quartet. Please join Dean Magraw, Bill Carrothers, Jay Epstein and CB in the Dunsmore room at Crooner's Lounge for what's sure to be a magical night!
Friday 10/19 – Good Vibes Trio @ Sweetland Orchard 4 pm (food starts at 5:30 and music starts at dusk) $5/children $10/adults  All Ages welcome!
Our annual trip to the Orchard for Cider tastings and spectacular food from Chromatic Catering. Join the Good Vibes trio (Dave Hagedorn, Phil Hey, and CB) as we play our signature mix of offbeat tunes from Mingus, Monk, Holland, Ornette, and maaaany more!
Saturday 10/20 – Tall Tales & Sarah Greer Quartet play Saturday Night Jazz at the Black Dog 7 pm $10  All Ages
I'm playing all the sets at the Black Dog this night. Very excited to collaborate on a set of originals with Sarah Greer, Davu Seru, and Levi Schwartzberg. Then I transition to the underlord of low end as Dean Granros and Zacc Harris spin webs of light in a 'friendly' and Jay Epstein oversees the chaos that is – TALL TALES!
Saturday 10/27 – JC Sanford w/ CB & Chris Lomheim @ Saturday Night Jazz at the Black Dog 7 pm $10  All Ages
A fun trio plays the opening set at the Black Dog!
Sunday 10/28 – Soul Cafe presents Light & Darkness @ Hennepin Ave UMC 7 pm $15  All Ages
This is a long-standing and unique chamber quartet made up of founding members Steve Blons on guitar & Brad Holden on sax along with Steven Hobert on piano and CB (the new guy). We play a set of music that is contrasted with poetry readings. Every concert has a theme that ties the music and poems together. This fall is 'Light & Darkness'. If you crave something new that explores the human spirit come to check this out.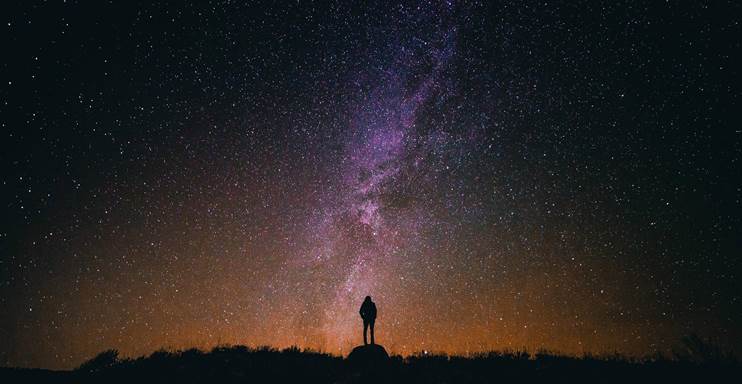 Wednesday 10/31 – Fall of the House of Usher @ Jazz Central 8 pm $20 ($10 w student ID)  21+
This is a Halloween private party for Jazz Central featuring FotHoU and special guests. It's going to be a fun time to pick out a costume and come and hang with us! Chris Cunningham, Greg Schutte, CB, Noah OB, Ivan Cunningham, Jared Jarvis, Adam Svec, Alex Meffert, DJ Chad Nelson, and other guests will make this a severe hang.
As you can see I've got ten days off in the middle of the month. If you want to collaborate, record, take a lesson or hire me for a gig please reach out! Lots in store for next month including a new CD from Atlantis Quartet and a special night of collaboration for my 48th birthday. Thanks for reading and happy fall!
CB