May the Bates be with you!
Bad pun intended…. That's how I roll!
OK – we've all been crazy slogging through this so called 'spring' but we also know it's inevitable that the seasons will change around here. The transformative power of change is truly a wonderful thing to watch season after season. Music has transformative powers as well – sometimes the song becomes the time. The daily grind of every second and minute dissolves into beats, measures and phrases that allow our normal patterns of life to be suspended. When I play music it transforms my perception of time so much that I lose sense of all those minutes and all that remains is the musical time of the song. It's the magic of music. I hope you can come and enjoy some time within this musical world with me in May!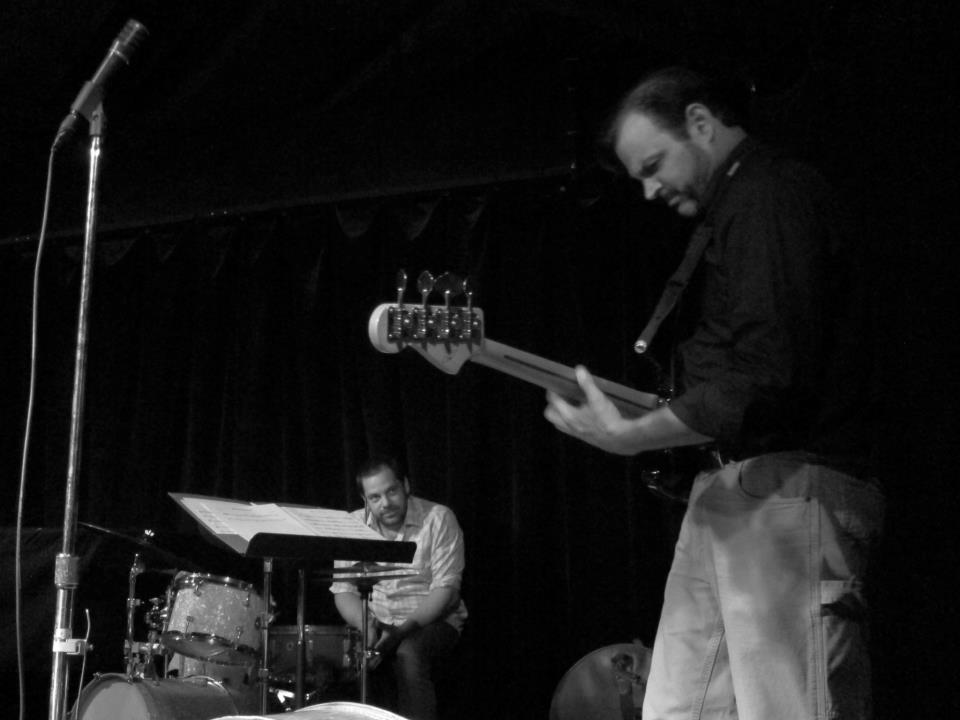 Wednesday May 8th: Jazz Central Studios 407 Central Ave NE, MPLS   8:30pm   $5-10 donation   All Ages welcome
Chris Bates' Magica Improvisado presents: The Good Vibes trio.
Phil Hey on drums, Dave Hagedorn on vibes and CB on bass. This band recorded a bunch of music in December and we are working on getting it prepared for release. Original tunes and jazz classics re-imagined.
Friday May 10th: Bryan Nichols and Chris Bates duo at Icehouse. 6:30-9:30
Saturday May 11th: Hopkins Center for the Arts (click through for all the details and tickets)   8pm
Laura Caviani: From Bach to Bop (feat. Dave Hagedorn, Adam Meckler, David Milne, Phil Hey and Chris Bates). Pianist Laura Caviani has arranged several classical pieces for this ensemble including works from Schumann, Chopin, Bach, Schubert, Stravinsky and Faure. A very challenging and rewarding musical experience.
Monday May 13th: Atlantis Quartet at Icehouse   9:30pm  $7   21+
AQ will play the second set after a blistering first set from Luke Polipnick, Anthony Cox and JT Bates.
Tuesday May 14th: Framework at the Black Dog.   7:30pm
Chris Olson, Jay Epstein and CB will play all sorts of music for you. YUM.
Saturday May 18th: Jazz at St Barney's (click through for details)   7pm
Mary Louise Knutson trio w/ Jay Epstein and Chris Bates. Mary Louise is always a blast to play music with. This will be a night of swinging fun!
Monday May 20th: Nate Shaw w/ Chris & Jt Bates at Icehouse   9:30pm   $7   21+
Jt and I are pleased and flipped to announce this trio date with our old rhythm section mate from Motion Poets – Nate Shaw! I will be sending out a special mailer regarding this concert as we get closer. It's going to be seriously fun!!!!
I hope you all have an incredible May and I hope to see you at a show sometime! Thanks for stopping by and stay classy MPLS.
cb