Is it really almost spring? Time is flying by so fast and the world seems to be getting even faster every day! I know I've touched on this topic before but it does seem to be a dominant feeling out in the world so it deserves our attention. We have unprecedented access to information and the ability to connect with people 24 hours a day, yet we seem to be more insular and withdrawn on so many levels. I believe that for many people this is a defense mechanism against the digital age and we need to be aware of how that is affecting everyone in a myriad of ways. Fake news and manipulative headlines blur our ability to find the truth. All the input creates that FOMO (fear of missing out). We get jealous of our friend's gigs because we don't have one that night. We get envious of seeing people in tropical locales because we're stuck in the cold. It occasionally makes me angry when I see people on social media posting or commenting on a gig or event that happened two days ago with 'I wish I knew about this' or 'How did I miss this?' How could you NOT KNOW about this?! BUT It shouldn't make me angry because I definitely can't keep up with everything either. I think my anger is actually just frustration that those comments are coming from friends and family who I WANT TO STAY CONNECTED WITH! All that information creates an insane, buzzing, cacophony of digital noise that we have to wade through every day. How can anyone keep it all straight? It's impossible and it's why I'm finding myself seeking real connections and real interactions. I'm lucky because I do play a lot and therefore I get to interact with my peers and friends who attend performances. I can take 5-10 minutes and talk about something trivial or meaningful with a real person outside of the digital world. It's still the best way! Our brains can't process all the info we take in fast enough to update our consciousness, so we need that downtime, that drive across town, that 45-minute afternoon nap, and that beer or coffee with your friend to slow down and be a real human. As far as I know, no one WANTS to be an automaton.
I don't create art to be famous. I make art because it's how I process the world. Mostly my world is sound and vibration tuned to A440 and organized into 2, 3, and 4 beat cycles of western harmonic tension and release. I'm always working to expand beyond this system of tonality by listening to MORE music from outside this country because I find a level of curiosity, inspiration, and vibrancy in Ragas, and Reggae, and Iranian folk music, and Japanese folk songs, and Indonesian gamelan. Don't' worry folks Rush still shreds and I'm working on learning some more of that music too – but it's not all there is. Just like the internet does not represent all that there is in the world – it's out your door and around your corner in the most unexpected place – the real world. See you at the show!
Friday, March 6th – David Stamps ModX Ensemble @ Gustavus Adolphus Jazz Jamboree 7:30 pm FREE
Saturday, March 7th – Sam Miltich w/ Brandon Wozniak, Jay Epstein, & CB @ Black Dog 8:30 pm $10
Sam, Jay and I love making music together and we're super excited to play with Brandon. We'll be swinging hard and hope you'll be digging it too!
Wednesday, March 11th – Sound Anew @ Jazz Central 8:30 pm $10 All Ages
Sound Anew features the marvelous talents of Jay Epstein, Peter Goggin, & Patrick Adkins. This quartet combines multiple generations of humans into a propulsive, exploratory sound world that reflects the broad range of music that inspires us. We are all learning from each other and growing as a band. I hope we can record soon and produce music together for a long time.
Friday. March 13th – Sam Miltich / Chris Bates Duo @ Icehouse 6:00 pm FREE
Saturday, March 14th – Sam Miltich / Jay Epstein / CB @ Jazz at St. Barney's 7:00 pm $15 All Ages
Our last gig at St. Barney's was a year ago. Excited to be back and delving deeper with Sam & Jay.
Monday, March 16th – Red Planet w/ Patrick Adkins @ Black Dog 7:00 pm $10 All Ages
Converge with Red Planet in our monthly offering. Tonight we welcome special guest Patrick Adkins on piano for a new adventure.
Friday, March 20th – Atlantis Quartet @ Head of the Lakes Jazz Festival @ UMD 7:30 pm
Sunday, March, 22nd – Peter Schimke Memorial Concert @ The Dakota 6:30 pm
We lost such a beautiful and vibrant friend recently. I had the great fortune to play many gigs with Peter over the last 20 years. My introduction to him came by way of Jay Epstein when we formed a trio in the early 2000s and started playing gigs. I recall our first rehearsal at his parent's home in South Minneapolis; the coffee was on and we played a few tunes including a superb rendition of Woody N'You (which we somehow NEVER played on a gig after that even when I suggested it many times). Peter's energy and intensity was always so clearly directed to taking the music beyond the normal confines of the song. He taught me so much about pushing musically towards personal expression. Sometimes I would get lost and then frustrated by my confusion and he would say that was his favorite part of the night because it revealed a new path through the song! I hope you will consider coming out and celebrating the life of a wonderful musician with many of us from the Twin Cities and beyond. The plans are being made as I write this and I'm looking forward to playing some bass and taking the music on new paths in honor of my friend Peter.
Looking ahead, Atlantis Quartet will be playing April Mondays at Icehouse along with a special guest each week. We'll be playing different sets every night in celebration of our deep catalog of tunes. No repeats!
Excited to play Molly Maher's CD release show at the Hook & Ladder on April 3rd.
Lynne Arriale Trio at the Dunsmore Room on May 1st.
And, Red 5 returns to Jazz at Studio Z on May 9th!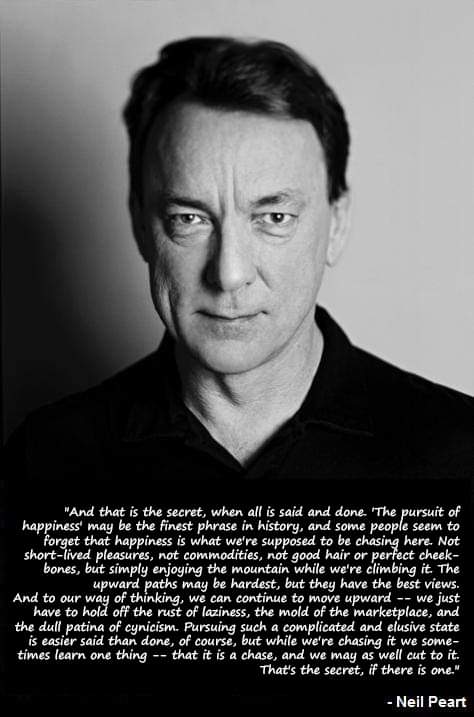 Have a wonderful March and stay in touch with your friends and loved ones. That's what matters most!